Balingary Nubians
For Sale on the farm:
All kids raised on CAE Prevention. Annual whole herd test for TB, Brucellosis, and CAE done April 29, 2003 - all are negative. Obsidian, Cappricio, and Pwyll blood tested G6S normal.
We are now taking orders for 2004 kids. All kids sired by Obsidian or an AI sire, are $250. All kids sired by Rhett, since we haven't seen daughter udders yet, are $175.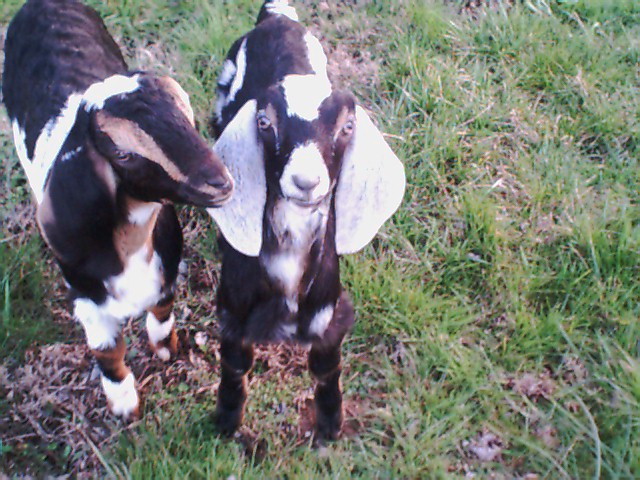 "Do people really eat goats?"

---
email: BALINGARY@ardmore.net